Whole Animal Cuisine Like You've Never Had Before
Welcome to Turchetti's Salumeria - we are Indianapolis's first neighborhood butcher shop, restaurant, and usda production plant hybrid. As a full restaurant/soccer bar, neighborhood market, Forbes 30 under 30 recognized salumeria and a whole animal butcher shop - our business serves as a local community gathering place. Whether you dine in with us or enjoy at home, our mission is the promotion of sustainable, real food.

Agriculture in Indianapolis allows us to source the majority of our spring, summer and fall produce from farms within 15 miles of our shop. Indiana livestock is some of the best the country has to offer and we've partnered ourself with what we believe is the best out there. Through sustainable growing practices to superior genetics our farmers are doing things the right way. We're proud to support a whole animal and zero waste philosophy.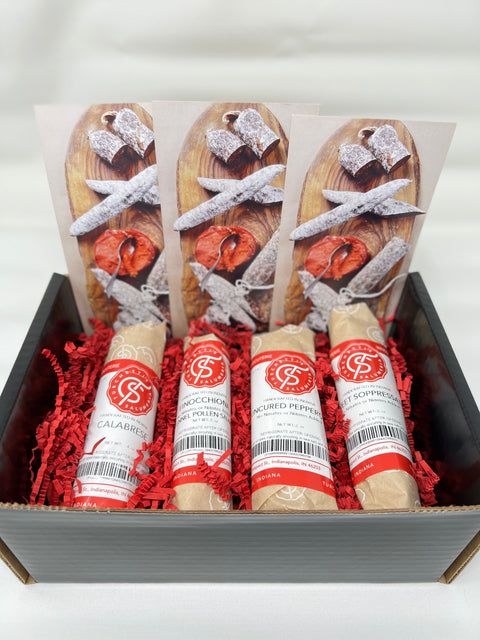 Holiday Gifts
Charcuterie Kits, Salami Boxes, Stocking Stuffers, and more - perfect for any meat lover.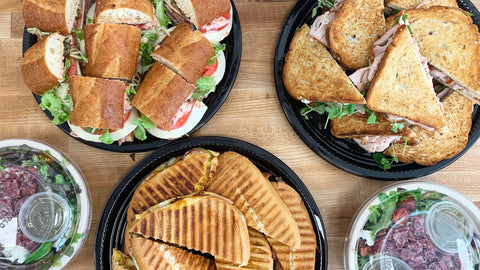 Catering
Custom charcuterie boards, catering menus, sandwich platters, burger trays, and more.
Free Nationwide Shipping on orders over $150
Salami, Take n Bakes, Sausage, & More
Pickup in Fountain Square 5 days a week
From whole or half beef & pork to bundles for small families